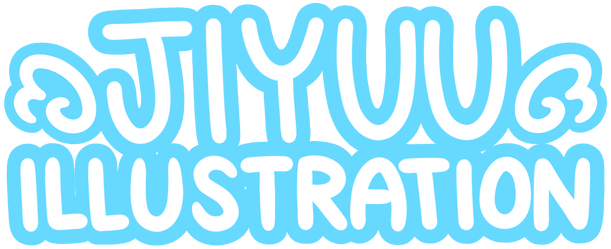 Upcoming Conventions
| Date | Convention | Location |
| --- | --- | --- |
| Jan 6 - 9, 2022 | Anime Los Angeles | Long Beach, CA |
| Jan 15 - 16, 2022 | Anime Impulse | Pomona, CA |
| Feb 12, 2022 | Minna Art Market | Lewisville, TX |
| Mar 18 - 20, 2022 | Triad Anime Con | Winston-Salem, NC |
| Mar 26, 2022 | Tabetaaii Pop Up Shop | Carrollton, TX |
| Apr 22 - 24, 2022 | Planet Comic Con | Kansas City, MO |
| May 7, 2022 | Mini-Mini Con | San Antonio, TX |
| May 14, 2022 | Minna Art Market | Lewisville, TX |
| June 3- 5, 2022 | A-Kon | Irving, TX |
| June 18, 2022 | Kung Fu Tea Pop Up Shop | Arlington, TX |
| July 1- 3, 2022 | Anime Midwest | Rosemont, IL |
| July 10, 2022 | Asian Market & Anime Pop Up | Grand Prairie, TX |
| July 15 - 17, 2022 | Comicpalooza | Houston, TX |
| July 28 - 31, 2022 | GalaxyCon Raleigh | Raleigh, NC |
| Sept 2 - 4, 2022 | San Japan | San Antonio, TX |
| Sept 22 - 24, 2022 | FanX Salt Lake Comic Con | Salt Lake City, UT |
| Oct 15, 2022 | Minna Art Market | Lewisville, TX |
| Nov 11 - 13, 2022 | Kumoricon | Portland, OR |
| Dec 9 - 11, 2022 | Ecchi Expo (18+) | San Marcos, TX |
| July 27 - 30, 2023 | GalaxyCon Raleigh | Raleigh, NC |
| Jan 20 - 22, 2023 | Ikkicon | Round Rock, TX |
❀ More conventions TBA! ❀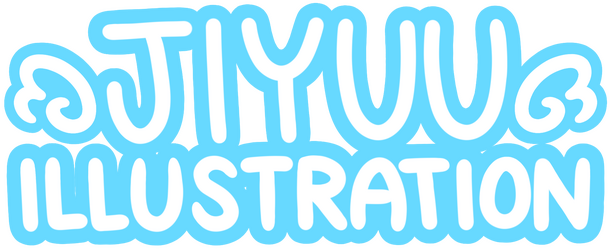 ---
Commissions: OPEN
Commissions are not first come first serve.
I will choose commissions based on what is requested.
Hi there! My name is Jiyuu. If you like my style and want to commission me, please first thoroughly read the Terms of Service below. By commissioning me, you are agreeing with all my policies.❀ Contact Info ❀
Email: [email protected]Instagram | Twitter | Facebook | Tumblr
---
❀ I will draw ❀
Original Characters
Fanart
F/F, M/M, etc.
Light Ecchi❀ I will NOT draw ❀
NSFW/18+, Gore
Complicated Robots/Mech
Animals/Creatures, Furry
Landscape and Realistic PortraitsFeel free to ask if you're unsure if I'll draw something! Not everything is listed here and I'm flexible.
Expectations
Digital Artwork
The final piece will be between 2400-3600 pixels, 300 dpi, hi-resolution .jpg file, unwatermarked and signed. You will also receive a low-resolution and watermarked version for posting online.Shikishi Board/Framed Artwork
I use watercolors, copic markers, inks, pens, etc. for traditional artworks. You will receive the physical board/framed artwork signed and it will be shipped to you for FREE with a tracking number.
Turnaround Time
1 - 4 weeks.
I will give you a more specific time range based on your commission and whether there is a waitlist or not. It is possible that I may take a little longer than stated to finish the commission. If you have a tight deadline you'd like for the commission to be completed within, there may be an additional charge.I will keep you updated throughout the duration of completing your commission through email. Please check your email frequently because I may need your feedback to continue.
Instructions to sending a commission request is at the bottom of this page!
Commission Types & Prices
Pricing is in USD currency and for NON-PROFIT PERSONAL USAGE ONLY.
Prices may vary depending on the complexity of the commission.
| Type | Price | +1 Character | +Background |
| --- | --- | --- | --- |
| Chibi | $50+ | $40+ | $10+ |
| Bust | $100+ | $60+ | $25+ |
| Half Body | $200+ | $100+ | $50+ |
| Full Body | $300+ | $200+ | $75+ |
Additional Fees:
70% additional fee for additional character based on commission type.
Example: original price of $150 x 0.70 = $105 additional fee.
$105 + $150 = $255 total
30% additional fee each additional prop (sword, wings, etc) based on commission type.
Shikishi Boards
| Options | Size | Price |
| --- | --- | --- |
| Small Square | 4" x 4" | $50+ |
| Small Rectangle | 3" x 5" | $50+ |
| Large Square | 11" x 11" | $125+ |
| Heart Shaped | 11" x 11" | $125+ |
| Two-Board Folded | 22" x 11" | $250+ |
| Framed Artwork | 8.5" x 11" | $125+ |
Both the small square and rectangle shikishi boards cannot be full body or include more than 1 character.
Shikishi Board Sizes
Bust/Half Body/Full Body Examples
Shikishi Board/Framed Examples
Terms of Service
Commissioned work is for non-profit personal use ONLY.You are not allowed to claim the commissioned work as your own.
You may post or use the artwork for personal use as long as credit is given.
You are not allowed to sell the commissioned work or make any kind of profit from it.
You are not allowed to add your own watermark to the commissioned work. If you post it, please post the one that has my watermark on it and credit me.I retain all rights to every commission produced.
I retain the right to refuse any commission requests for any reason at any point.Reasonable deadline requests will be considered, but tight deadlines will incur additional charges.
I have the right to publish the artwork to my portfolio and social medias.
I am allowed to record the painting process and upload it.If you require a commission for commercial/business usage, please leave me a note in the "contact forms" when submitting your request. Please note that commercial commissions will have different pricings.I am allowed to display the artwork(s) on my social media, portfolio, and/or compiled into an anthology/collection book of my art works for sell. I will NOT sell commissioned works as independent pieces (prints, posters, etc.).
---
Payment
Full payment is required before I begin.
I will send you an invoice for the payment through PayPal (USD).
---
Cancellation & Refund
Cancellations are NOT accepted in the midst of progress.
Refunds are NOT accepted in the midst of progress.
Cancellations and refunds can ONLY be accepted if I have not started on your commission.
What to Include in Email
Please title your email "Commission"
Background
Simple (free), or scenery (additional charge)References/Description
props, poses, background, characteristic/personality traits
---
If you need help understanding anything, feel free to send me a message on social media or email me. I will answer all of your questions to the best of my abilities and you won't need to worry about committing until you agree to wanting to commission me!
---
❀ Contact Info ❀
Email: [email protected]Twitter | Instagram | Facebook | Tumblr